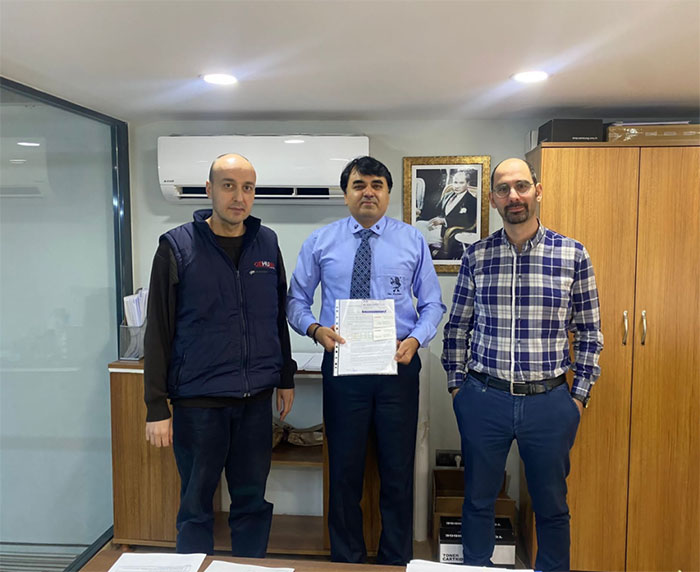 We, as Helios Concrew Pvt. Ltd (Blisterking), are more than happy to announce that Helios Concrew Pvt. Ltd (Blisterking) has started a new era of expanding its business with entering into a contract agreement with CEHUMA, a leading blister machinery maker in the Turkey market. We strongly beleive that this contract agreement will help us to expand our existence and provide our high-quality thermoform packaging machines and thermoform fill seal machines to the Turkey food and pharma industry.
Helios Concrew Pvt. Ltd (Blisterking) has always been committed to delivering innovative and reliable packaging solutions to our customers, and we believe that this collaboration with CEHUMA will allow us to further enhance our offerings and deliver even greater value to our customers.
We are excited to work with CEHUMA to develop and boost up our presence in Turkey market. Helios Concrew Pvt. Ltd (Blisterking) team is ready and fully dedicated to provide utmost service and support to our customers, and we look forward to create a long lasting business relationship.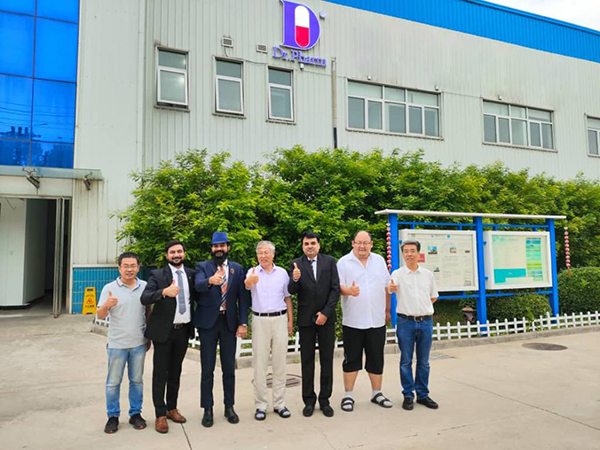 It gives us an immense pleasure to inform you that we at HCPL has signed an agreement with one of the leading , reliable & reputed Multi National American Company to offer their Quality Products & Services related to OSD Segments to Pan India Market. As you know that HCPL is young and one of the fastest growing leaders in offering PACKAGING Machineries in India. Indeed, our aim is to expand our scope beyond packaging supplier. Hence, to become comprehensive pharmaceutical OSD supplier , we have been deeply studying medicine manufacturing science & its related process equipment technology for quite some time..
Step forward is to become single shop suppliers by offering Quality products & Advanced Technology to our Esteemed customers in India. Hence, we partnered with an organisation who possesses such knowledge & Skills with an expertise in the field of OSD- Tablets & Capsules. i.e. Containment Series, Advanced Technology of Granulation , Compression , Coating , Capsules line & Allied Machines. Dr. Pharm is having its manufacturing unit in Beijing & In USA, With a strong customer's presence in AMERICA – USA , CANADA & LATAM , Europe, Middle East & In ASIA.
It has been approved with most of the international regulatory accreditation. Thanks to their the state of the art manufacturing facilities in both countries. We both companies are committed to deliver Quality products, Services to cater Indian Market. Our Core Areas would be managing Pre , Post Sales Activities, – Conducting Successfully FAT , Ensuring timely Delivery , Documentation Supports with unmatches services after sales with availability of Ex stocks major spares @ our factory.
Together we aim to commit our mission to become Expertise in OSD Segments, we continuously strive to overcome challenges related to developing Innovative OSD machines with excellence in engineering and automation too. To be known as a most reliable partner in life science systems for the refinement and processing powders. Satisfied customers is the motto of our company which requires a high degree of flexibility and mutual appreciation – distinguished by openness and honesty in our business relationship. Our Organisation has reminded true to these values, services and communication are the anchors for our long term , trusting Consumer relations and partnerships. We always see Ourselves as your partner in technology and wish to work with you side by side for progress and mutual growth. Indeed, we signed an agreement to work shoulders to shoulders to cater customers genuine needs. We at HCPL will remain committed for all Pre Sales, Post Sales activities – i.e. Competitive Pricing, Documentation supports, Timely Delivery & to accomplish successful I&C, with readiness of major spares at our factory. As we all know that we have designed dedicated FAT Area which is replica of customer's SAT at our VINZOL plant , in which we will be conducting thorough FAT Prior to shipment comprising validating DQ,OQ,IQ,PQ protocol. This is just beginning of our partnership, in future we will be manufacturing such advanced technology products in India under guidance of our principal.
We are sure our synergism will bring lasting impression for betterment of our esteemed customers.